In this tutorial, I will show you the basic steps to create a Spring web application by using Spring Legacy Project in Spring Tool Suite IDE. This is the basic steps which I usually did, you can apply it as a reference.
First of all, let start your Spring Tool Suite IDE.
I am using Spring Tool Suite IDE version 3.9.0.RELEASE.
To create new Spring web project, let go to File, choose New and select Spring Legacy Project. A new window will appear as below:
In field Project name, let enter your project name and in field Templates, let choose Spring MVC Project as below:
Now, let press Next button.
Spring Tool Suite will download template for Spring MVC Project, then choose Yes button if you see following window: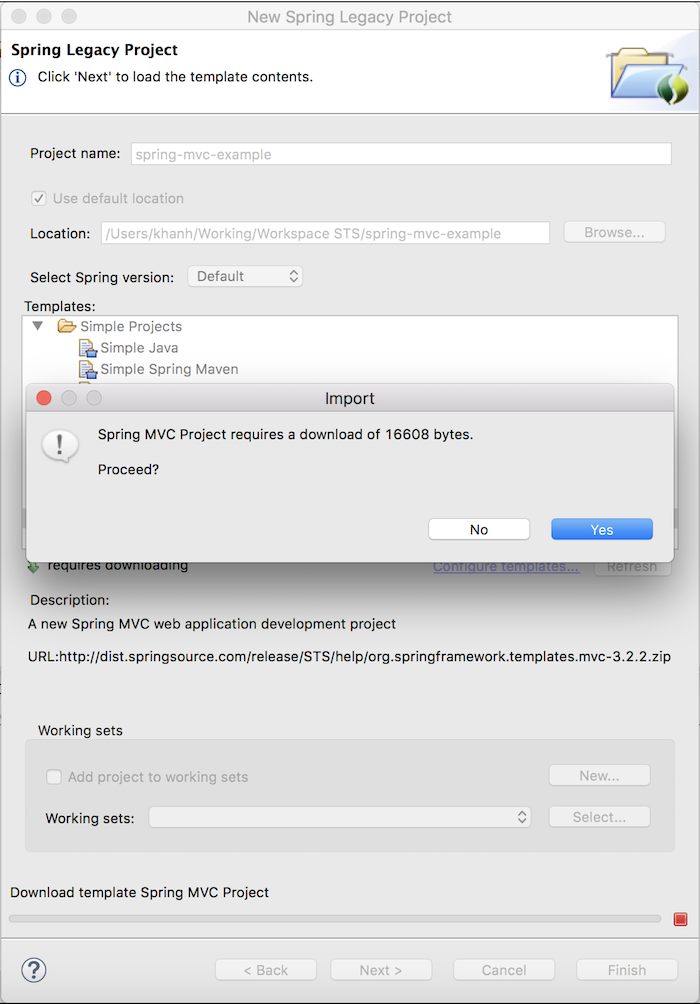 After downloading, Spring Tool Suite will appear new window.
In this new window, let enter the package name for your project. Example, I enter com.huongdanjava.springmvc.
After that, let press Finish button to Spring Tool Suite create new project for us.
Result: